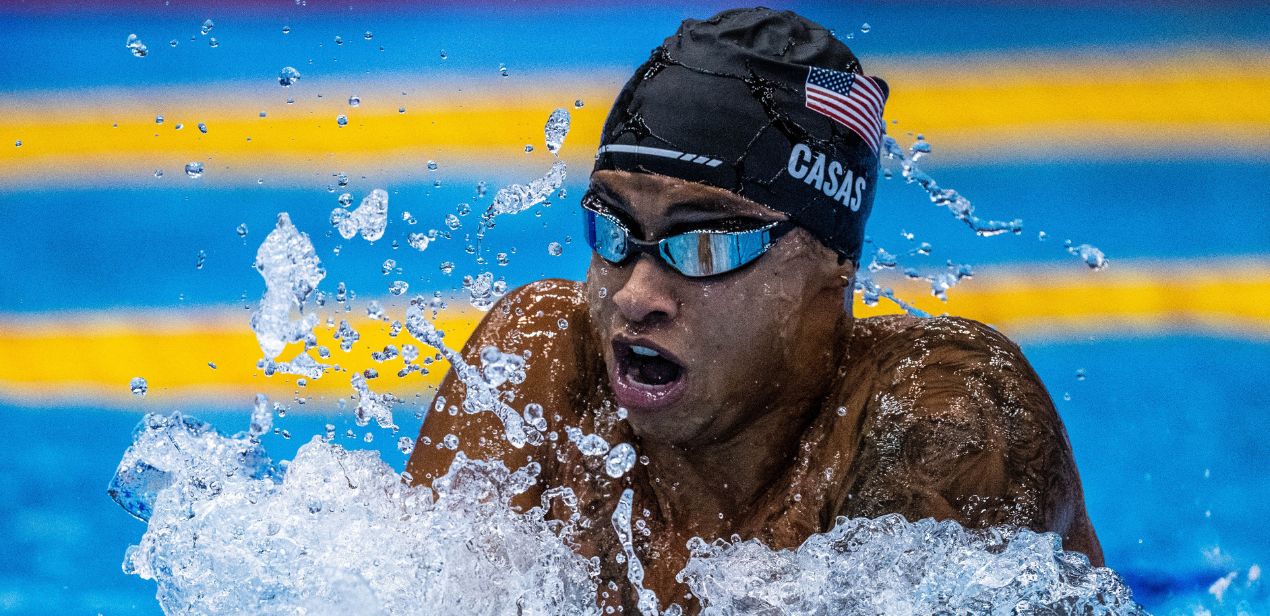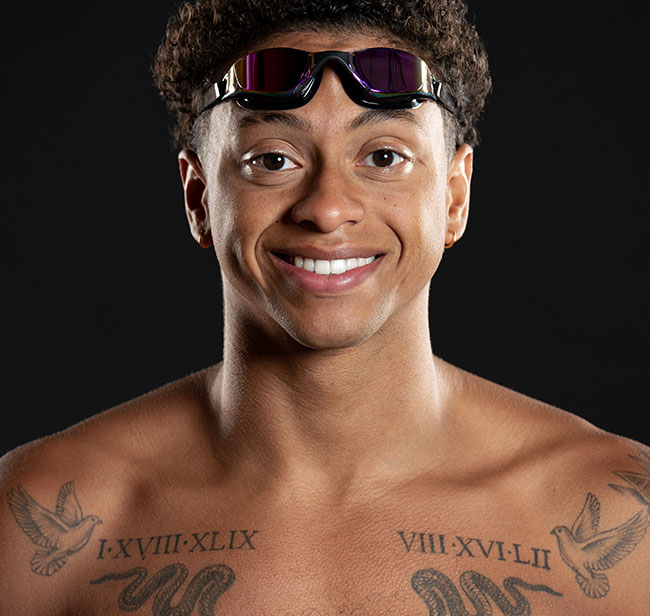 Shaine Casas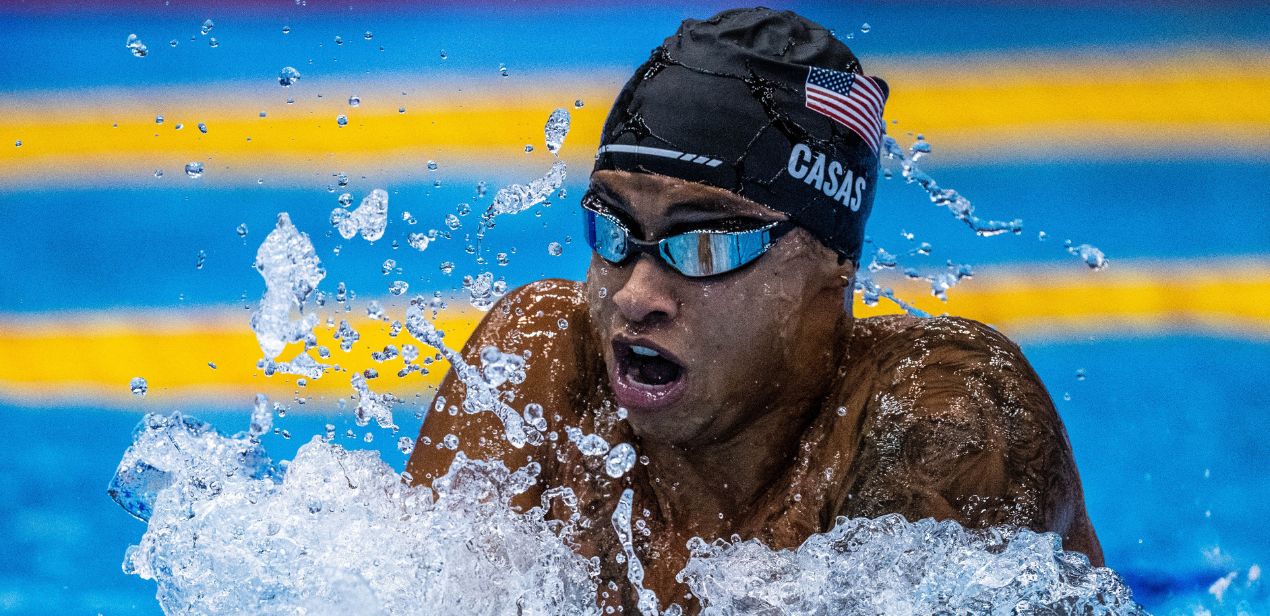 BIRTH DATE
December 25, 1999
DISCIPLINE
Backstroke, Medley
ACCOMPLISHEMENTS
2022
World Championships Melbourne short course – Mixed 4x50m Medley Relay – Gold Medal
- 1.35.15s (World Record)
2022
World Championships Melbourne short course – 200m Backstroke – Silver Medal
- 1.48.01s
2022
World Cup Indianapolis – 100m Backstroke – Gold Medal
- 49.40s
2022
World Cup Indianapolis – 200m Backstroke – Gold Medal
- 1.48.40s
2022
World Cup Indianapolis – 100m Medley – Gold Medal
- 51.04s
2022
FINA World Championships Budapest – 200m Backstroke – Bronze Medal
- 3.20.50s
2021
FINA World Championships short course Abu Dhabi – 100m Backstroke – Gold Medal
2021
FINA World Championships short course Abu Dhabi – 4x50m Medley Relay – Gold Medal
THE MAVERICK
"Hard work, determination, and a relentless pursuit of excellence are the keys to unlocking success in the pool."​
Shaine Casas's swimming journey began with a childhood passion that developed in McAllen, Texas. Supported by his family and coaches, he dedicated himself to the sport and experienced steady growth.
Throughout his teenage years, Shaine's commitment and rigorous training propelled him to success, earning recognition as one of the most promising young swimmers in the United States.​
"Every race is an opportunity to push my limits and challenge myself. I strive to make each stroke count and leave everything in the pool."​
Shaine has already achieved impressive results. After earning the distinction of being named 2021 NCAA Swimmer of the Year, Shaine achieved a significant career milestone at the 2021 World Championships Short Course held in Abu Dhabi. He competed in a demanding lineup of events, reaching the finals in all 8 of them. He secured medals in six events, including a Gold in the 100m Backstroke with a time of 49.23, a Silver in the 200m Backstroke with a 1:48.81 and in the 4×50m Mixed Medley Relay.
Later at the 2022 World Championships short course, Shaine shines again as he clinched the silver medal in the 200m backstroke and secured another silver medal in the 4x50m Medley Relay setting a new American Record with a time of 1:30.37.
"Every day, I aim to be the best version of myself. I believe in continuous growth and constant improvement, both in and out of the pool."​
With his sights set on achieving greater heights, Shaine is determined to bring home more medals. His unwavering dedication, relentless work ethic, and deep love for swimming continue to drive his pursuit of excellence. 
As Shaine evolves as an athlete, his story inspires athletes worldwide, serving as a testament to the power of passion, hard work, and determination in achieving one's dreams.​